Update on SCEC endorsed lids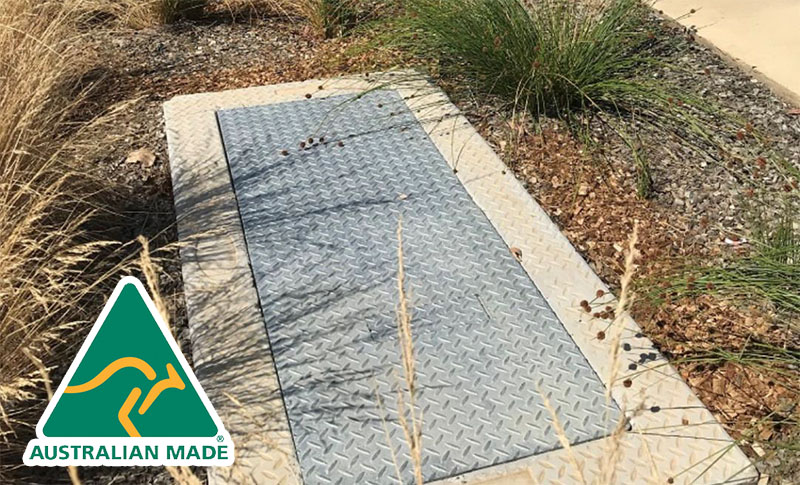 There has been some confusion in regards to the load rating of SCEC endorsed lids and I wanted to alert you to a few considerations when specifying:
SCEC does not place restrictions on access to load class certificates. If a manufacturer is unwilling or unable to supply load test certificates, then you are taking a risk.
We recommend load test certificates be supplied only from a NATA endorsed test laboratory that is certified to AS 3996. To avoid ambiguity, it must should contain a photograph of the relevant lid.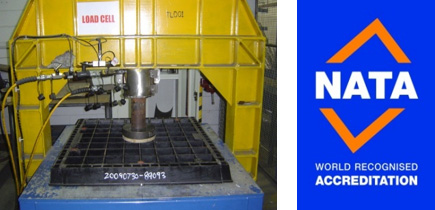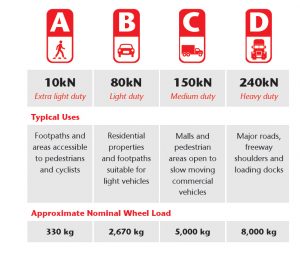 A single cable route can pass through a number of different environments and therefore every service pit may be exposed to a different traffic scenario.
Aside is a summary of load classes to AS 3996.
A lack of consideration can lead to lid failure, resulting in a compromise to the security of a sensitive cable route.
Please also note that ACO have launched a new range of load rated Class B and Class D SCEC certified endorsed lids.
Click here to learn more.